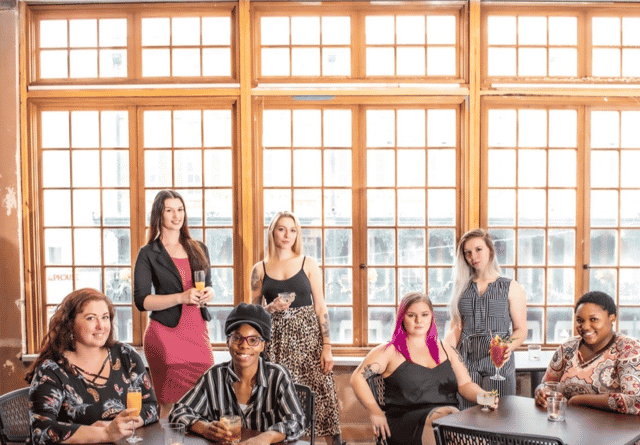 Private Dining
A Causally Classic Experience
The second installation from the people who brought Savannah The Ordinary Pub, The Common features not one, but two unique venues for your intimate event. "The Mezz" is the perfect location for an intimate, casual affair where guests wish to experience the hustle and bustle of the main restaurant floor. Comfortably accommodating groups up to 30, The Mezz boasts a bird's eye view from it's perch just above the ground level. Guests choosing to rent the mezzanine can expect a lively, cozy experience with food service and cocktail lists specifically designed to their tastes. 

The second installation is the Blind Sus (pronounced "Sue") - a speakeasy-type spot on the top floor of The Common. Named for the storied past of speakeasies, the Sus gives guests an unbelievable ability to customize their event size, space, and feel. Large, picture windows boast views of The Marshall House Inn across the street, as well as beautiful Broughton St in historic downtown. The Sus can be a casual affair or decorated for dramatic effect. Additionally, the Sus hosts a small stage area perfect for live performances, karaoke, or movie/slideshow screenings. The Sus is a completely private space, separate from the main floor restaurant, including a private walk-up from the street, bathrooms designated solely to the space, and a private bar that can be customized with a variety of cocktail menus, chosen specifically by the hosts.
Host an Event
To reserve one of our unique spaces or for information & questions, please use our form to contact us.